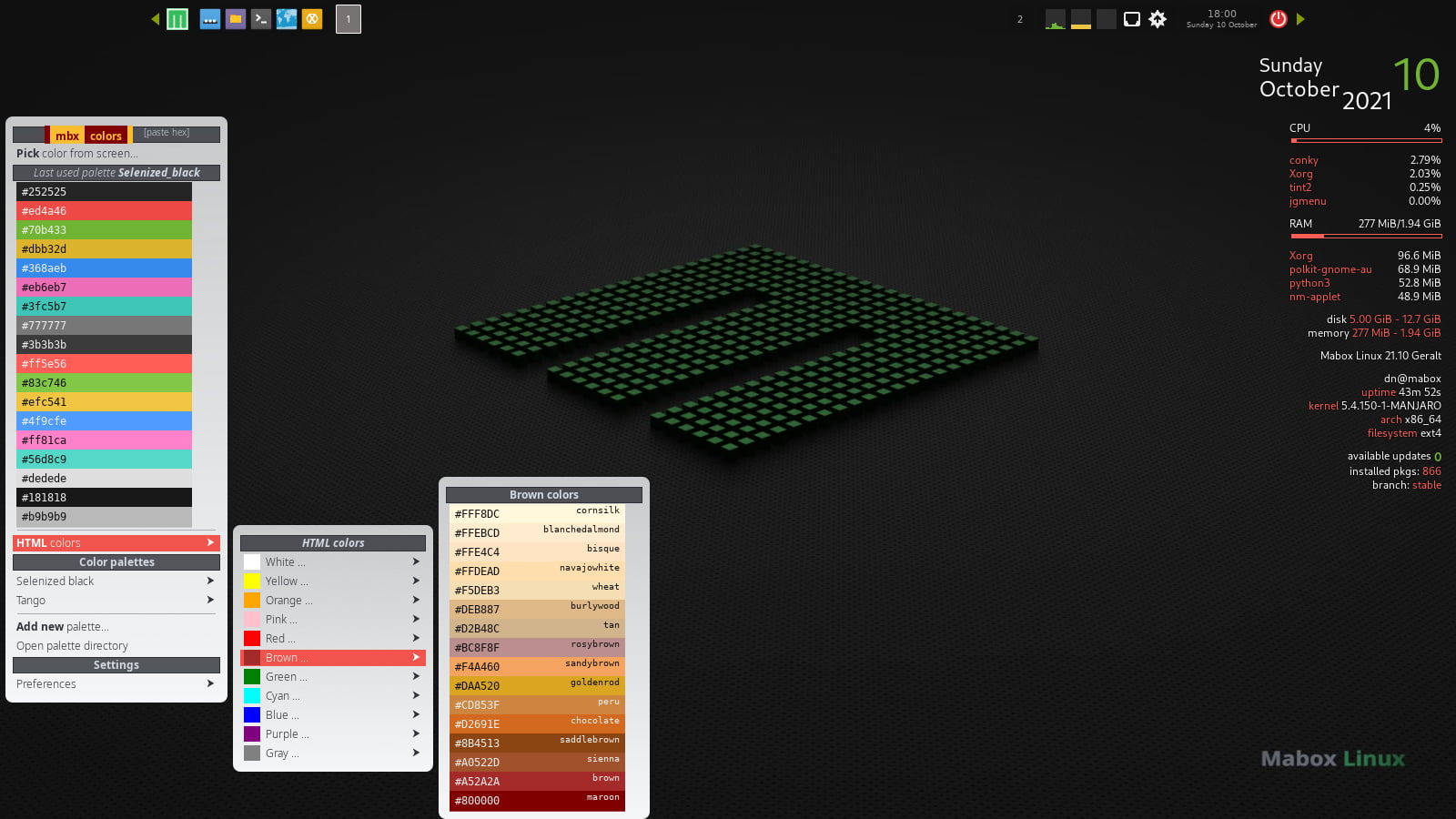 mbxcolors - color picker and palette manager
This helper can be useful for creative users such as graphic designers, webdevelopers and programmers - or for people who want to customize the tint2 panel, change the colors in Conky or the Menu / Sidebars theme.
mbxcolors Super+C is a colorpicker, copy/paste color code tool and palette manager.
Select color from menu to paste its color hexadecimal code in place where cursor is active (default action).
Features:
pick color from screen (color preview is available in bottom left corner of screen)
Two actions for color items:

paste - (default) type color code in place of cursor
copy - copy color code to clipboard

Three formats: hexadecimal (default), RGB and RGBa
create color palettes from picked colors
Two example palettes available by default: Tango and Selenized Black
HTML colors
type to search - usefull for searching HTML colors by name