Autostart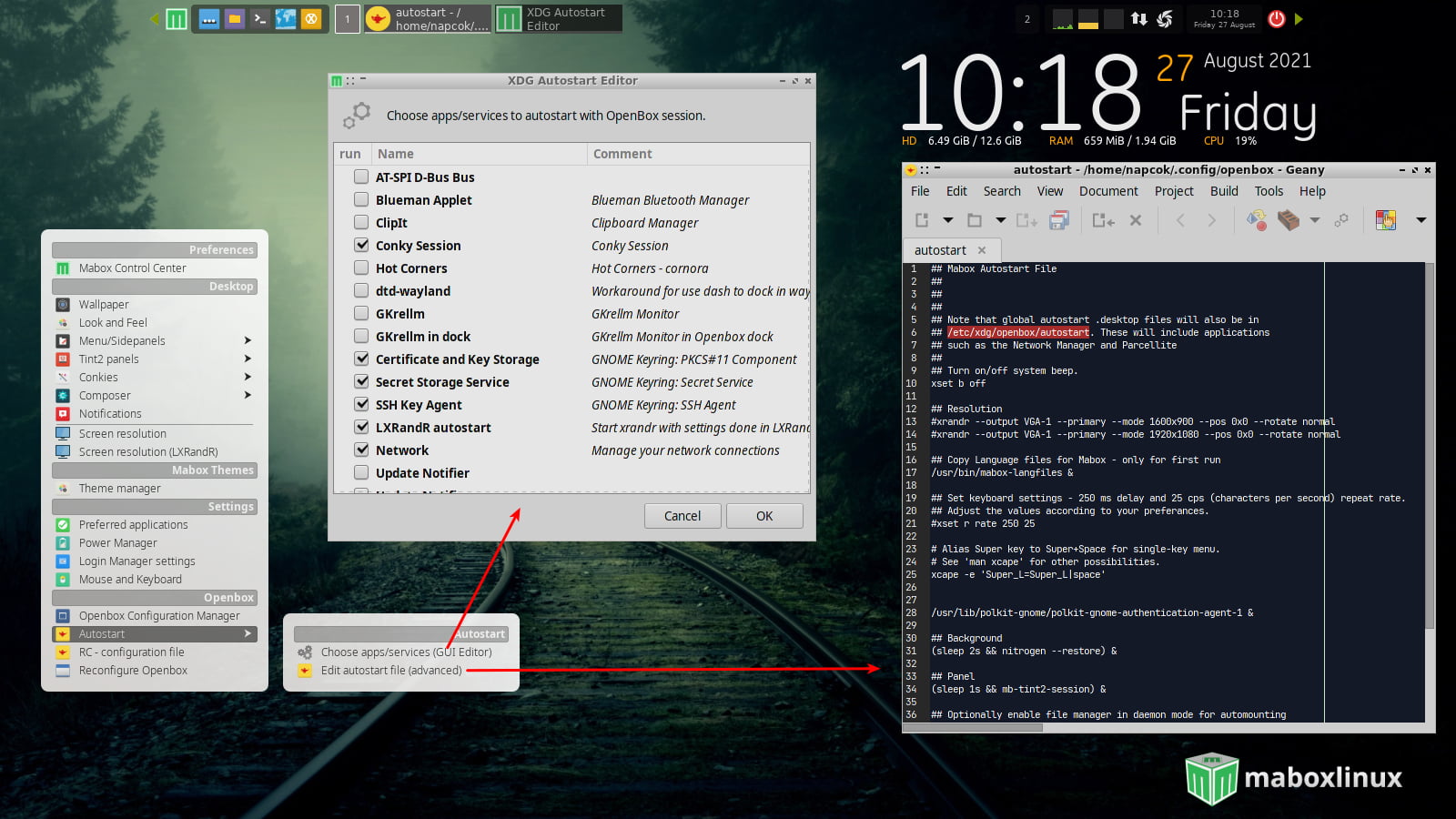 Mabox uses two methods of autostart:
XDG autostart (with GUI editor)
Openbox autostart script - advanced
You can easily configure both methods from:
Main menu Super -> Mabox Config -> Autostart …
or quicker from Settings Menu Super+S.
---
XDG Autostart with GUI editor
You can use GUI autostart editor yautostart to choose applications and services which you like to start automatically.
In default installation here you will find...
There are more items in this list, only the most important ones are listed here - the ones that users usually want to turn on or off.
Activated:
These services are started by default, you can turn them off as needed
Conky session
Update monitor - systray applet to notify about available updates
Picom - a X compositor
Power Manager - from Xfce
Deactivated:
Some programs installed and configured in Mabox, disabled by default. Enable them if you need.
ClipIt - clipboard manager
Volume Icon - volume control icon in system tray
GKrellm - powerfull stack of system monitors (floating)
GKrellm in dock - GkrellM placed in a dock (Super

+

Alt

+

D to show/hide)
Hot Corners - (cornora)
Blueman Applet - Bluetooth Manager
---
Openbox autostart file
For advanced configuration there are user script at ~/.config/openbox/autostart.
Usually there is no need to edit this file, but advanced users can add their own commands or scripts there.