Wallpaper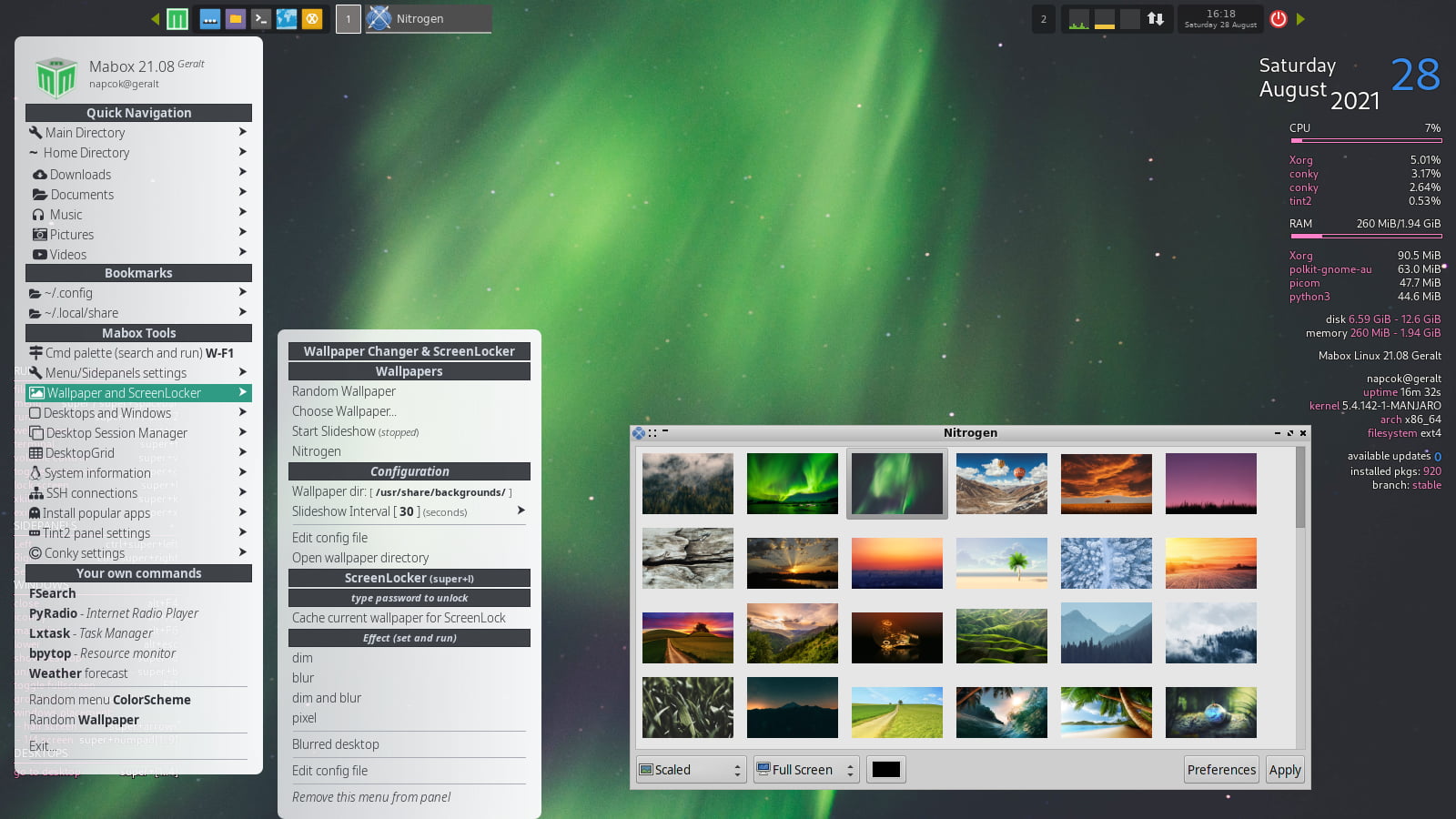 Nitrogen
Nitrogen is used as basic wallpaper setter.
Wallpaper menu
Super+Alt+W ... gives you some options
UNDOCUMENTED AT THE MOMENT, AS THIS TOOL WILL BE REWRITTEN SOON...
Choose wallpaper...
......
Wallpaper slideshow
......
Get very nice nature/landscape wallapaper collection
If you have around 800MB of free space you can get quickly very nice wallpaper collection from gitlab.com/dwt1/wallpapers.
The vast majority of these wallpapers are nature and landscape photos. There are a few abstract art wallpapers mixed in.
To clone this collection run:
cd
git clone https://gitlab.com/dwt1/wallpapers.git ~/.local/wallpapers

All wallpapers go to wallpapers dir in your home directory
~/.local/wallpapers
.